Written by alex.kruk on 9:09 PM
When I was a little girl Christmas Time was the best time in the year. I have so many THE BEST memories that I could write a book. It was calm, family time when we were enjoying doing just nothing and spending time with our family. How clear are my memories of cooking till late night with my mom, how intense are my memories of Christmas smells, how bright and cold was snow each day of our holiday.I try to make them alive again, I do it for my kids because having memories like I have is the best thing I kept from my childhood.
One of fun things we were doing was nut cracking. While my grandma was cooking in the kitchen me and my brother would stay with her and around big table for hours we talked, and we were nut cracking !
When I saw yesterday all kinds of nuts in Henry's I was blast ! Not mentioning we had 2 kinds of nuts when I was a girl and now I could made this time even better by getting so many different kinds of them. Made my kids sit around table and try each of them, talk and have fun for hours. I know they will always remember nuts as our small Christmas tradition...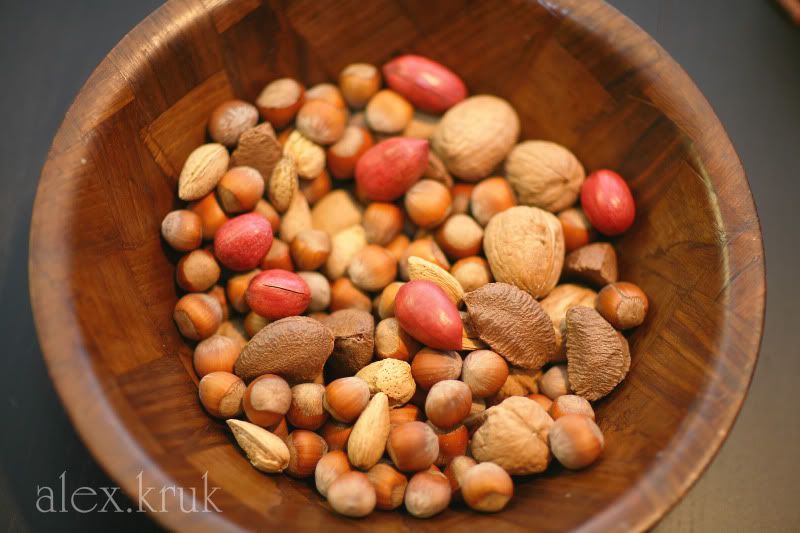 ...and today while it stoped raining for few minutes we spotted this beautiful, amazing RAINBOW just in fron of our house! It was the most beautiful one I have ever seen. So bright, full of colors and full shaped with 2 endings. Gorgeous !!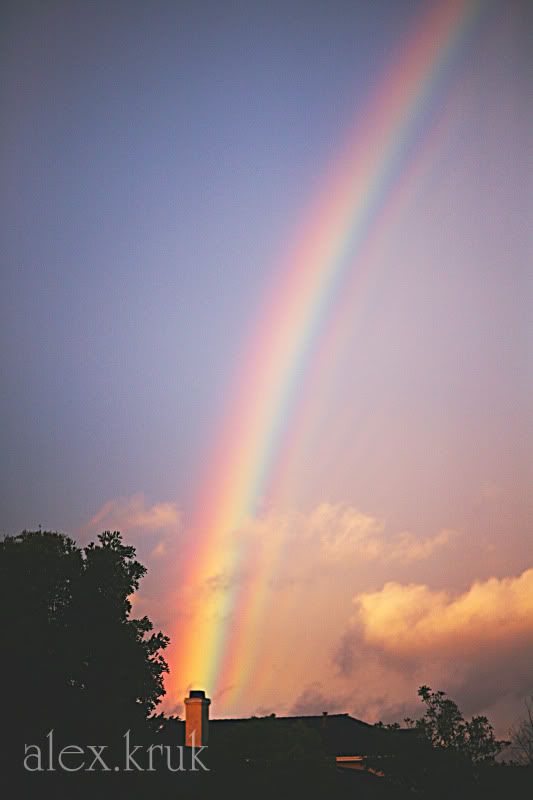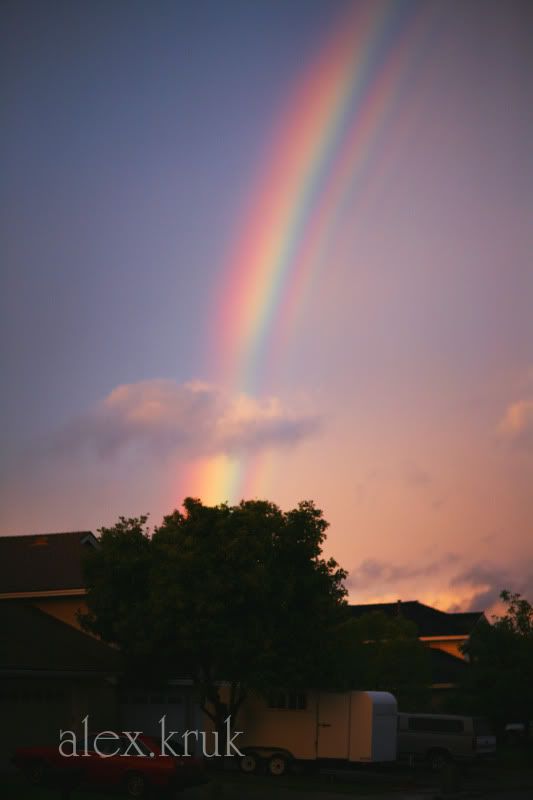 3 comments
| Posted in »
Private
3 comments: Responses to " Nut cracking and rainbow. "

By Christine Newhook on December 8, 2009 at 6:48 AM

I love family traditions :) Christmas is such a lovely time of year, always brings a smile to my face. I love your photos in this post! Were they taken with your amazing 85mm 1.2L?

By alex on December 8, 2009 at 10:53 AM

Thank you and Yes they were taken with 85L. I was just a little sorry I didn't have anything wider for the rainbow.

By Nicole on December 9, 2009 at 10:54 PM

Happy Birthday!! I love the first shot, looks like the 85mm is treating you well. Happy holidays! :)