Written by alex.kruk on 10:08 PM
I fell in love with the idea of taking pictures of newborn babies. There is no question, I LOVE taking pictures of kids... but babies have now become an inspiration, especially aftermy pictures of Maddie. This whole thing today was about showing YOU, my dear fans and readers what I came up with ! - First I bought a big white basket then a very soft grey blanky. Third stuffed animals... I took my 18 month old son Maximillian to be a model for my small session.

WARNING ! There are a LOT of pictures. I don't really care because each facial expression for me is so precious! And all of them are dedicated to my Grandma (Babcia) and my mom and all of my family in Poland. Max was smiling for YOU.

Thank you Max for being such a cute model ! Love you my small Diggy :)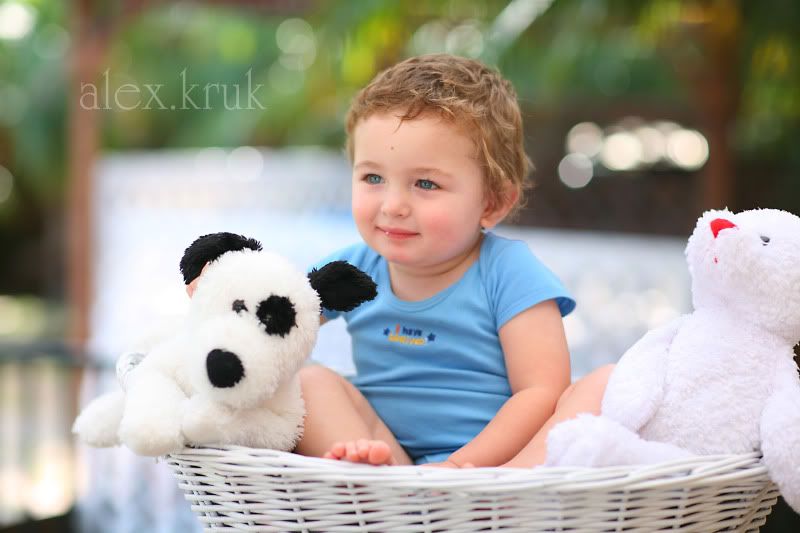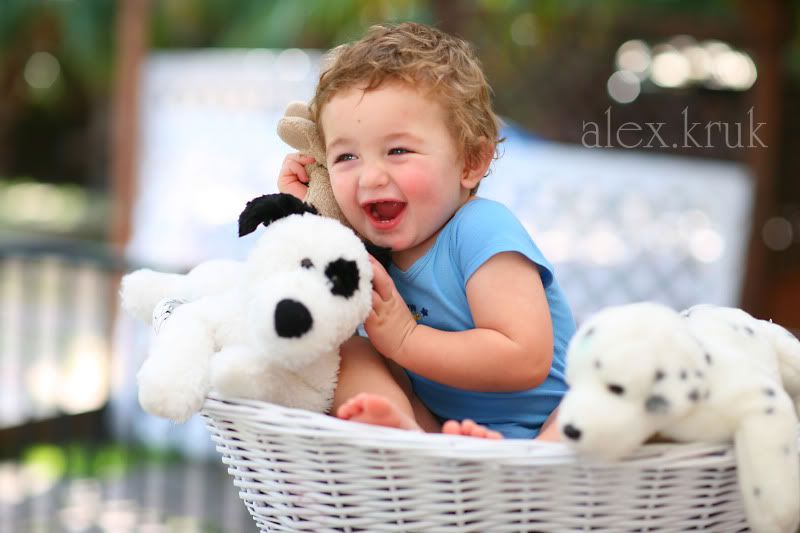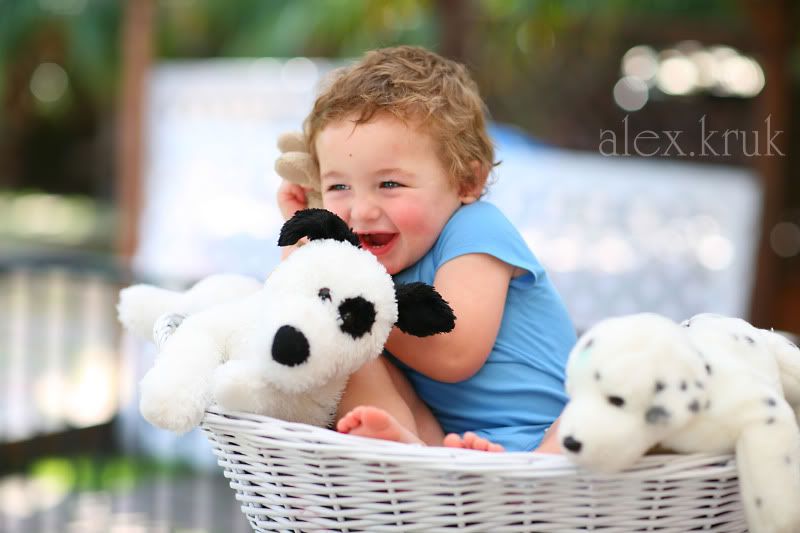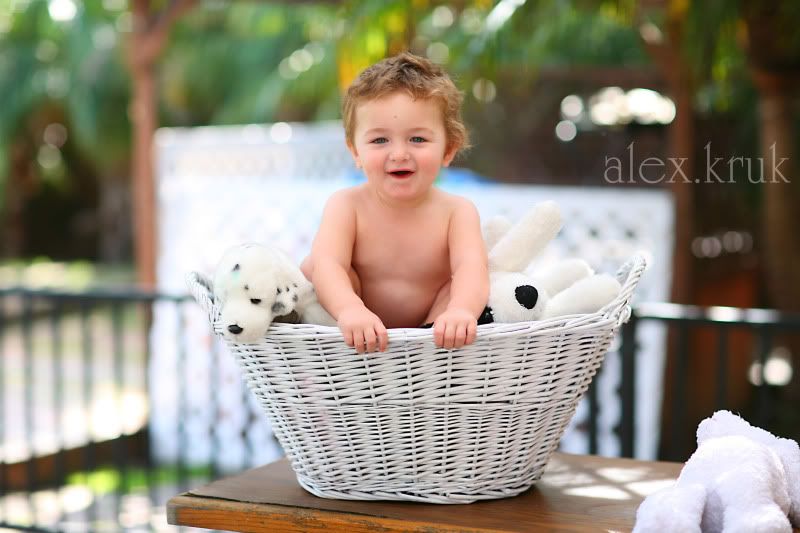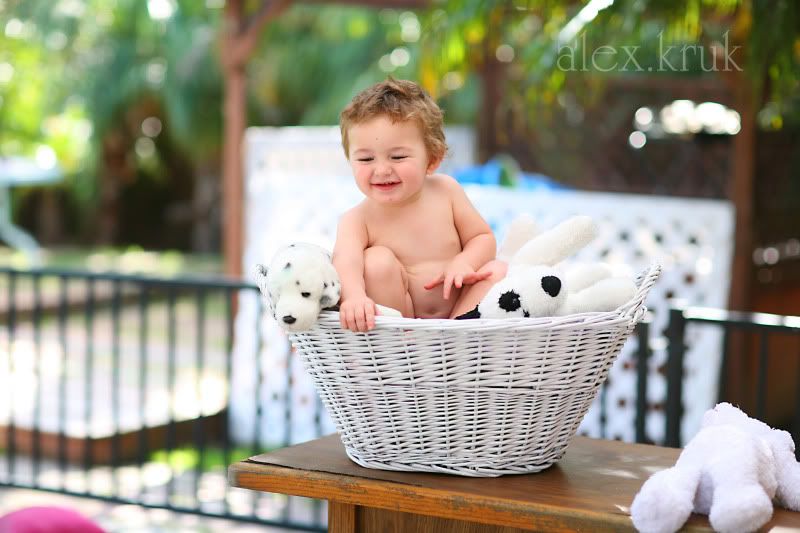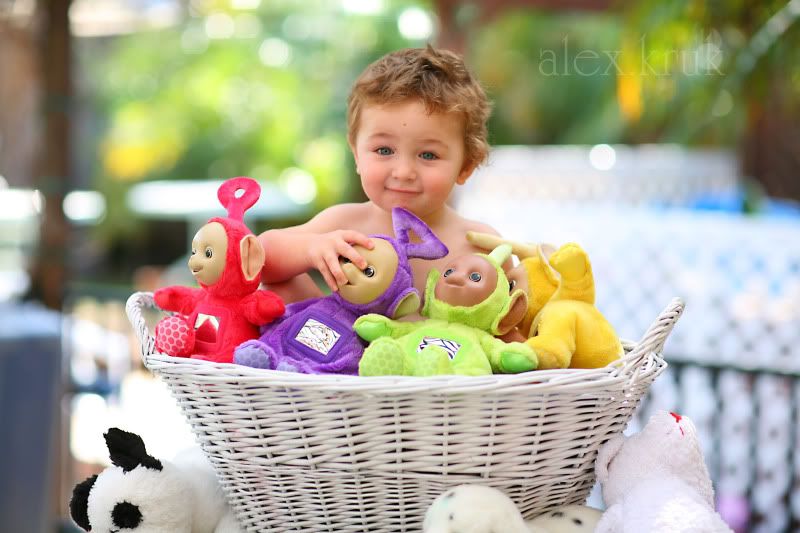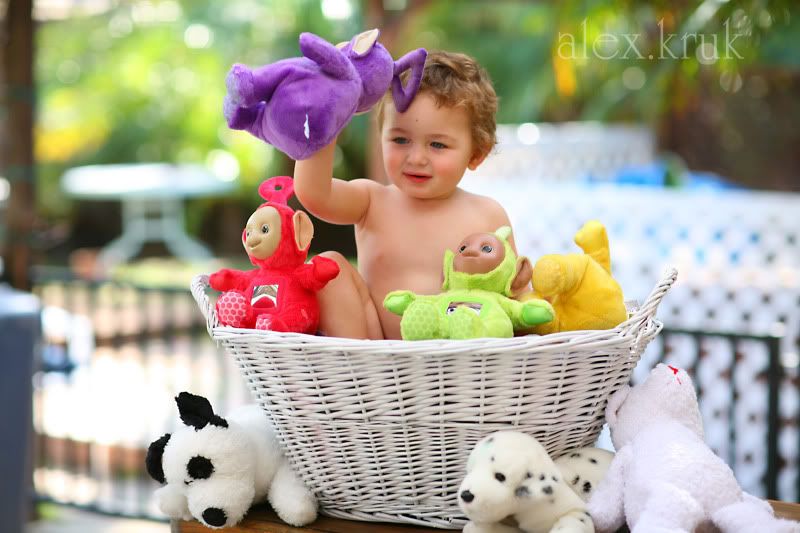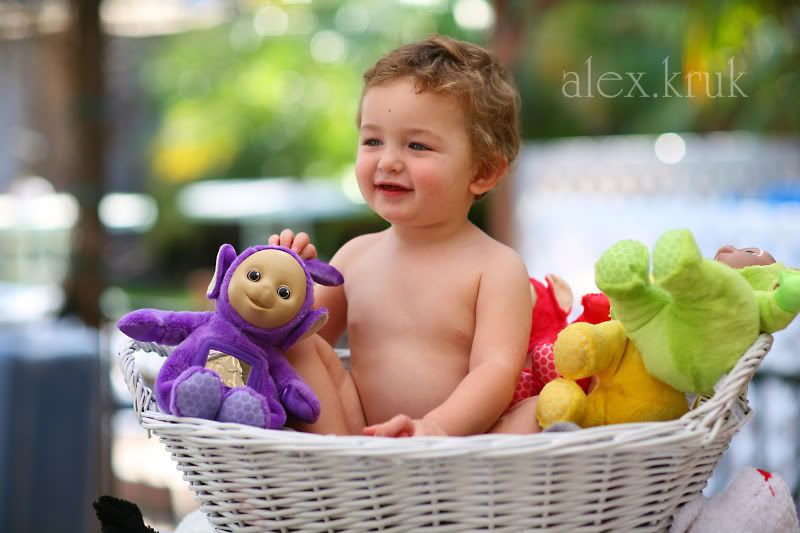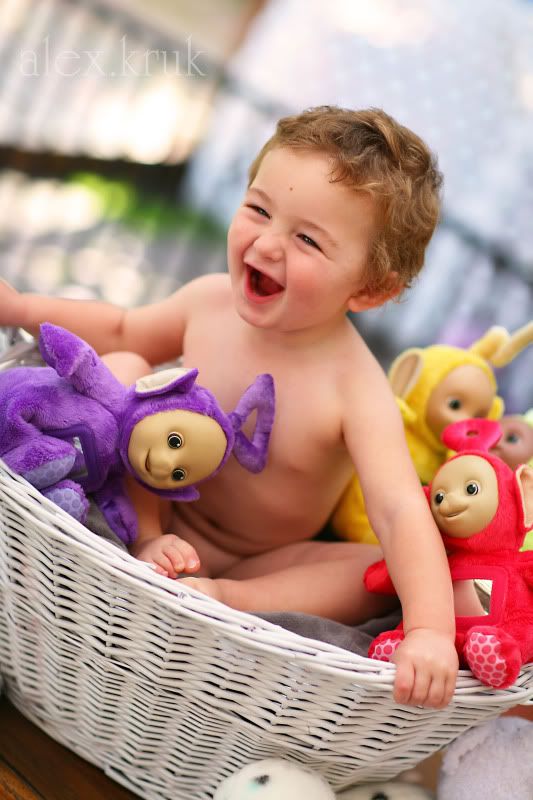 Being an angel !!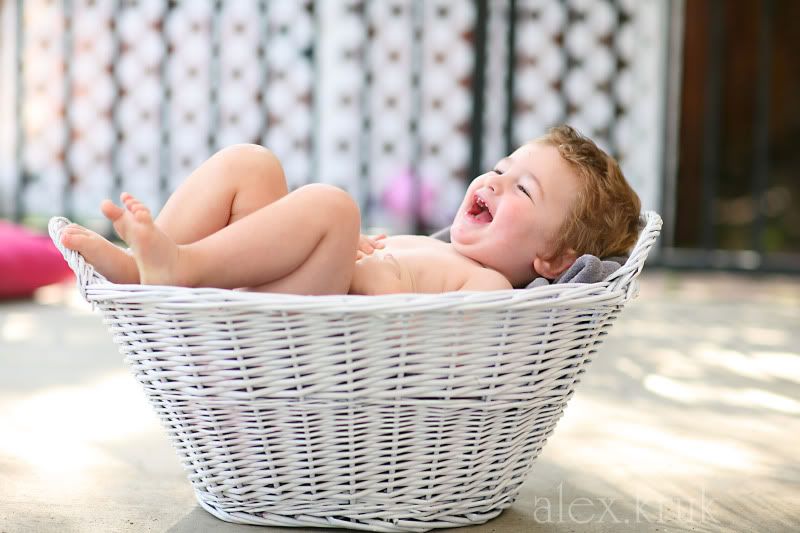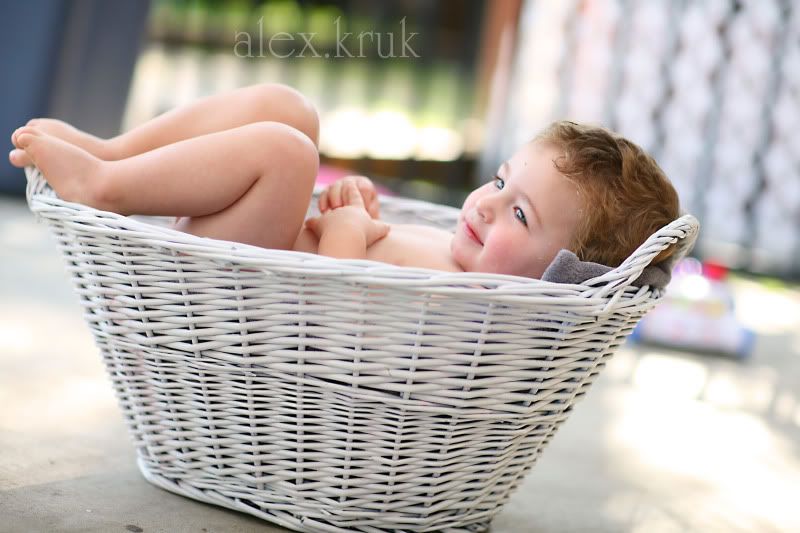 I also bought another cool prop. It is a very unique bowl HAND CARVED and MADE IN KENYA. Oh, this thing is just so pretty. Now, imagine your tiny, beautiful little baby laying in it and in his/her sleep posing for the pictures... Here are a few images of it !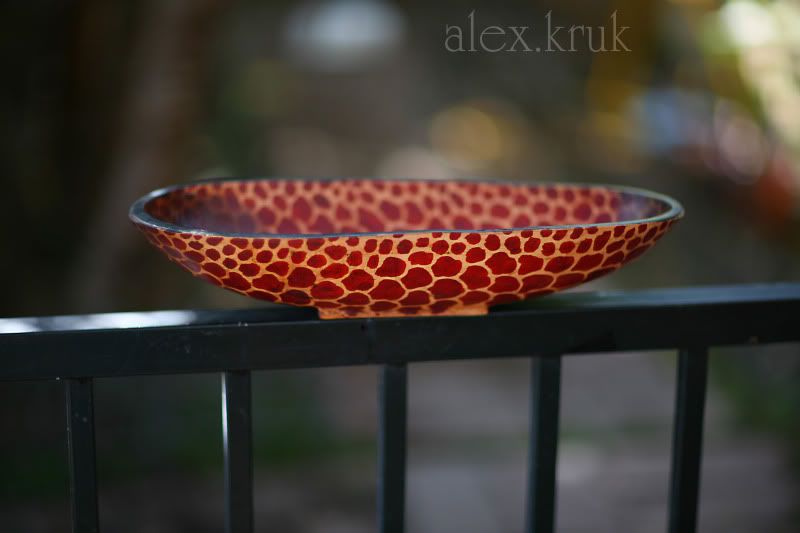 and the last one ...with a baby doll. Max is way too big to fit in the Kenya bowl so I used Lilly's baby :)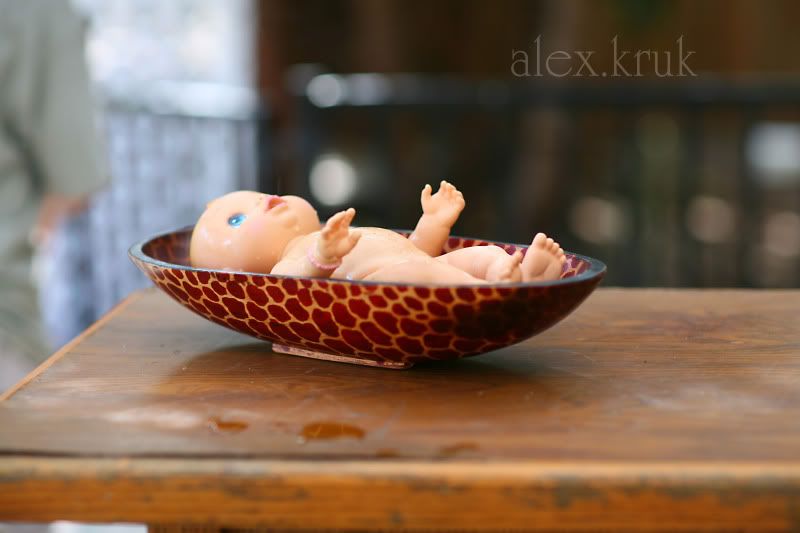 Let me know what you think!
Do you want me to take pictures of your baby? Be sure to check my WEBSITE, write me an e mail, become my friend on Facebook !
PS. I forgot about Telletubies my mom sent them over from Poland. Arent they neat - just for their colors alone, and they make wierd sounds when you shake them!!
There is also an upcoming surprise for newborns. My dear mommy is making socks - BLUE and PINK - big socks we could put your baby in one and take the most beautiful pictures !
Stay in touch ! I am going shopping again soon !
No Comment
| Posted in »
Family session
,
Kids
,
Lifestyle
,
newborns
,
Portraits
Links to this post