Written by alex.kruk on 9:52 PM
We haven't been on the beach for so long and for a few days I didn't take any pictures. Lian my friend came with us and I was so exited to take her pictures, especially on the beach. SO all that excitement and stress from yesterday made me forget about the high ISO I had set for night time in Vegas. How mad I was when I got home and saw noise on my pictures !! Anyway they are not bad, but still they could be perfect... Well, next time I will think twice..

Lian is my new friend, great and beautiful woman. Today just one, come back for more tomorrow. I am going to relax tonight watching "Marley an Me" :)


INFO : Of course I don't mind sharing info about this picture. I took it on the beach , harsh sun. ISO 1600, f/6.3, exposure time 1/800sec. Full Manual. Like I said I was not aware of my high ISO, I didn't check it even once. I was just wondering ... why the heck my camera is working today on such a weird settings ? Now I know :)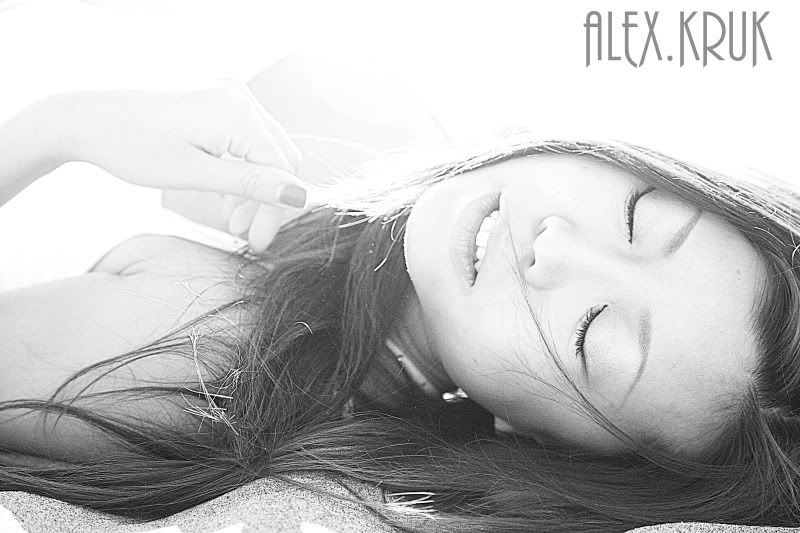 2 comments
| Posted in »
Lifestyle
,
Portraits
2 comments: Responses to " Beach, High ISO, Lian... "

By Jenna on June 7, 2009 at 10:27 PM

Ummm what do you think you need to be kicking yourself over? This pictures is GORGEOUS. Mind telling a little bit more about the lighting conditions when you took it, the settings, etc. She is stunning.

By Nicole on August 15, 2009 at 8:54 AM

Um, hi. This picture is absolutely stunning! I LOVE the black white shots you got of her. Simply stunning. Nice work Alex!