Written by alex.kruk on 9:08 PM
I love Vegas, such a fantastic place not only for partying and gambling but also such an amazing tourist place with so many attractions. New York New York, Paris, Venice are just nailed.
Since we had our 3 kids with us and Elvis ;) and stroller it was not easy to do many pictures. There are a few more I like and they look like they were just cut out of some fairy tale. Lilly just loved the Castle - Excalibur Hotel, she was sad there were mo princesses inside.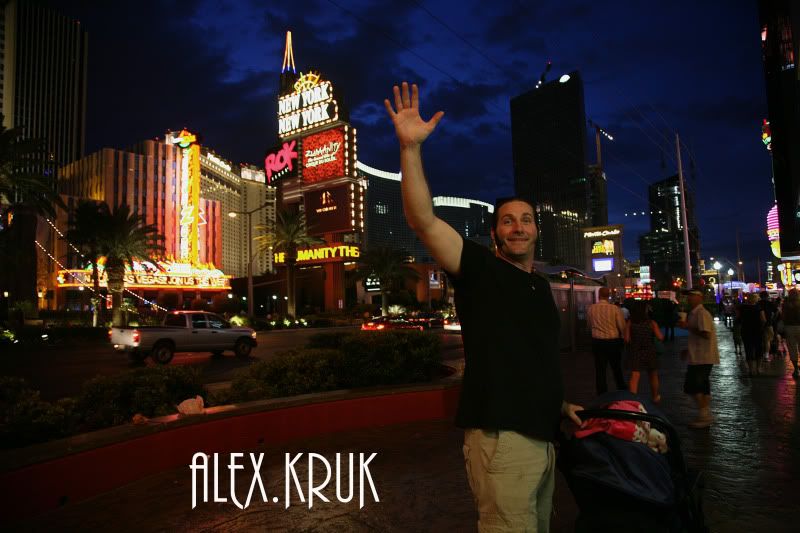 The Bellagio Hotel's fountain show - amazing, especially at night. SO beautiful ! Lilly just loved to seeing this show and as we were watching I was telling her that there were small ballerinas dancing on the water and their dresses were made of drops of water. She loved this story and wants to go back to see the show.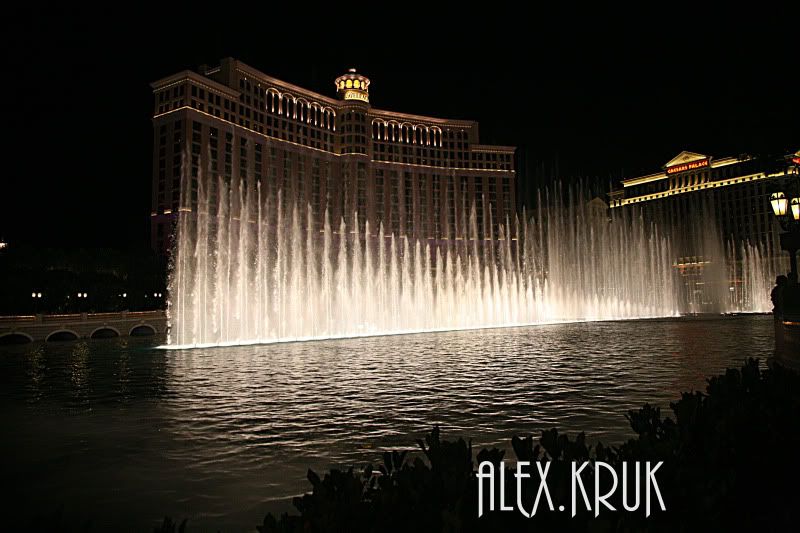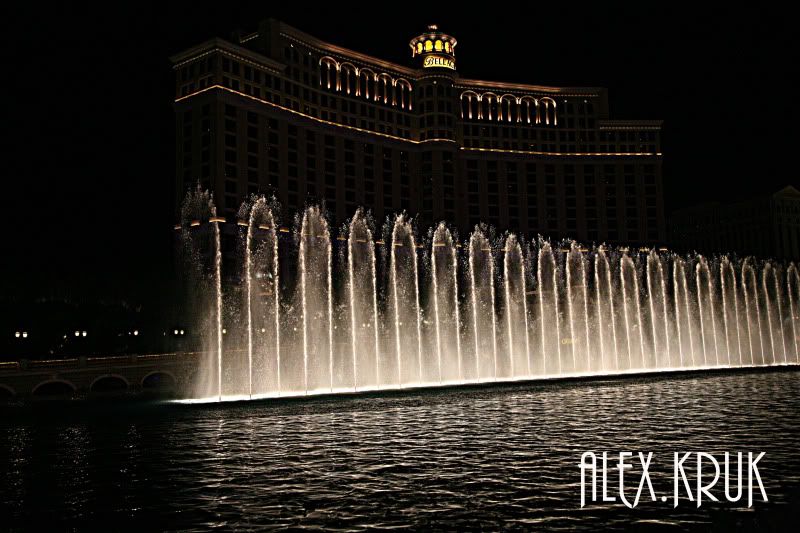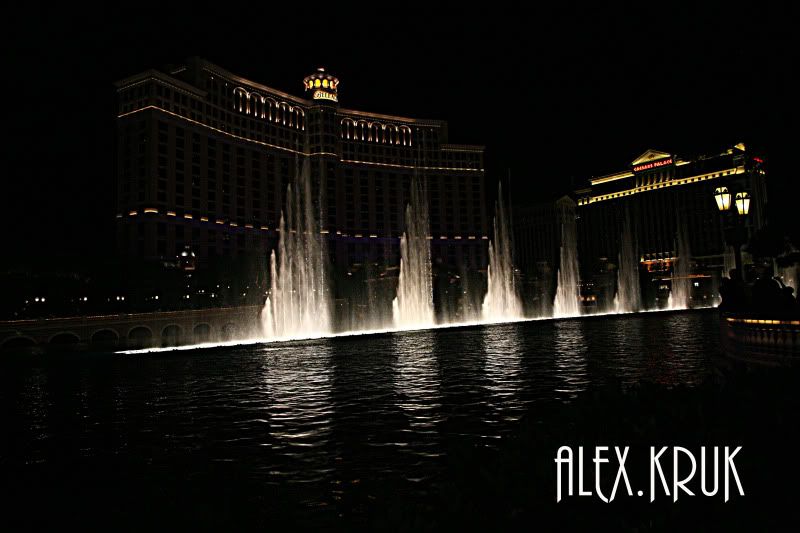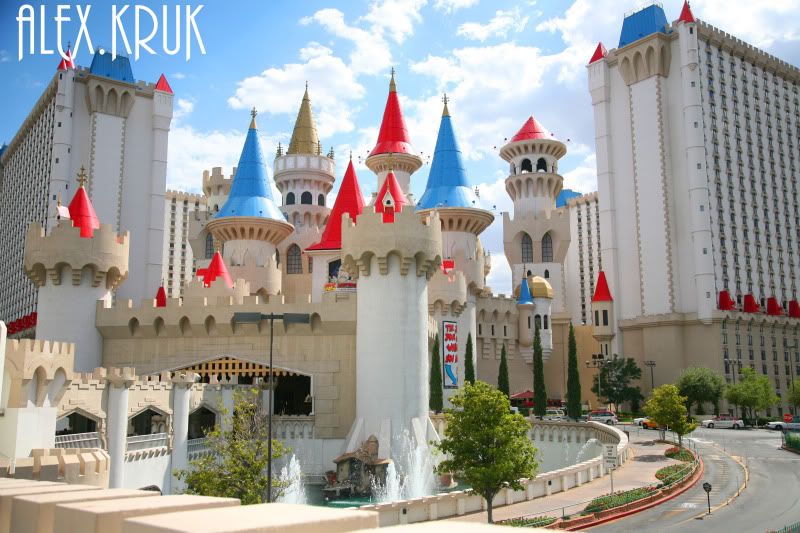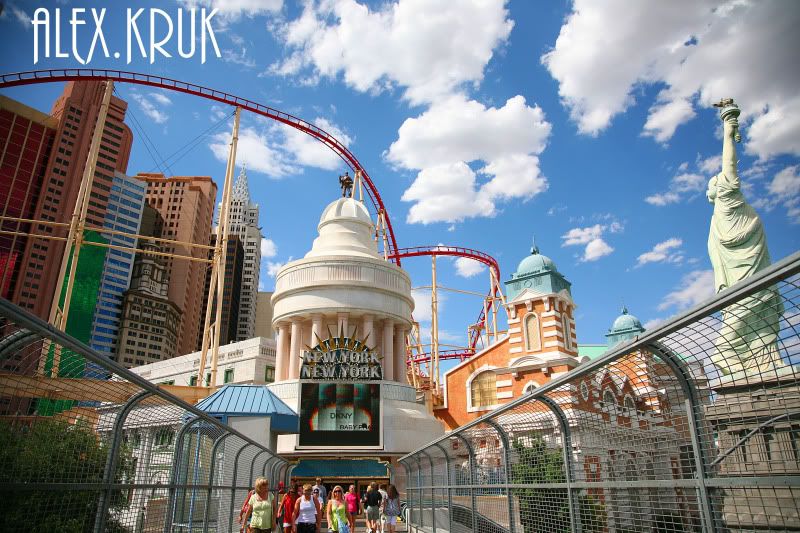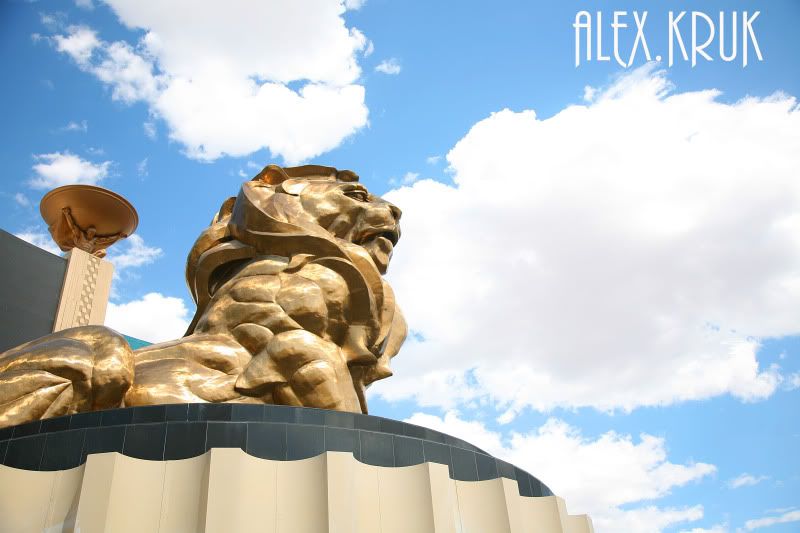 Since All the pictures are so colorful I was wondering if I should put this one here - it is so outstanding... This was the view from our hotel window and the sun was just setting down behind the mountains... so beautiful !






AND tomorrow: King Kruk in Vegas. My plans for taking pictures of Elvis - (my James) turned out pretty well, since we were in the perfect place for pictures of Elvis all weekend. That was an amazing experience, seeing people waiting in line to have a picture with the King(King Kruk). A lot of them were just passing us by screaming Elvis is alive! or just saying hello or smiling seeing small Lisa-Marie with him (Lilly)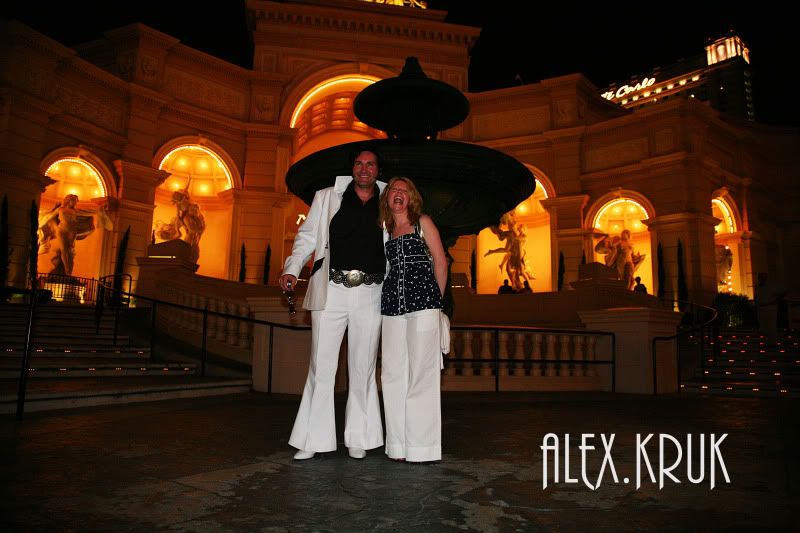 ... and the good new is that finally I found my watermark :)
1 comments
| Posted in »
Private
,
Travel
1 comments: Responses to " VIVA LAS VEGAS AGAIN !! "

By Marissa Rodriguez on June 3, 2009 at 12:01 PM

I love your story about the fountain! :) and I'm glad you posted that black and white pic it's awesome!